Esfina Blue Centrefeed Premium Hand Towel Rolls 2ply 150mx195mm Pk 6. These superior centre feed rolls and are ideal as a general tissue wipe. Paper can be taken from the outside of the rolls or from the centre by removing the core.
No detailed specifications are available for this product.
There are no downloads for this product.
Related Accessories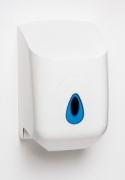 £18.07
(exc VAT)
per EACH
View Product
Related Suggestions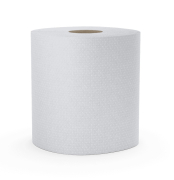 £17.46
(exc VAT)
per 1 X 6
View Product