DuoMax Vaporisation Fluid is a safe, fast and effective way to remove all airborne and surface pathogens in an enclosed environment. This product can be used on all surfaces to combat pathogens in all areas without damaging surfaces or skin. This product is ideal for fogging cleaners and safe to use in food and clinical environments.
No detailed specifications are available for this product.
Click on any of the following links to download the file.
Related Accessories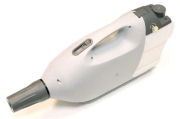 £540.00
(exc VAT)
per EACH
View Product